When we departed Indian Harbour and said goodbye to Dave and Margaret on Steelen Time, we intended to head for Wawa. They insisted that at a minimum we should go through Old Woman Bay which has a magnificent rock wall that goes straight up from the water.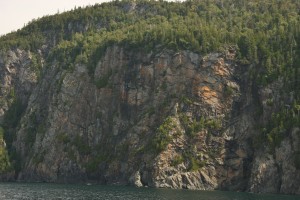 Dan really (REALLY) did not want to head into Wawa and we decided to check out Brule Harbour (bru lay), another suggested spot from Dave and Margaret. So glad we did – it's amazing. They suggested that we tuck into the thumb which is only big enough for one boat. Well we were the only boat in the entire harbor so we had our first, second, and third choice.
Short video – Heading into Brule Harbour
The thumb is a narrow slot but is quite deep. We were advised to put out two anchors but since there seemed to be a fair amount of deadfall in the waters (great for snagging an anchor hard), Dan opted to tie the stern to shore around a rock.
Short Video – Peaceful Anchorage
After settling in, we took a little dinghy run to shore to burn some of the accumulating paper trash and then headed across the bay to see if we could spot a moose. No moose – I think that I'm like my father and will spend my life looking for that elusive moose. As a consolation prize, we heard a number of loons calling during the night.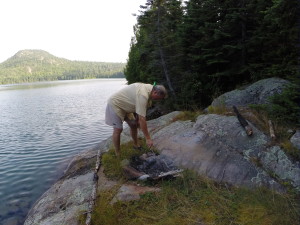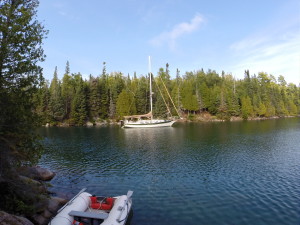 In the morning the weather window told us we needed to move on, so sad as Brule Harbour is our favorite spot (so far)!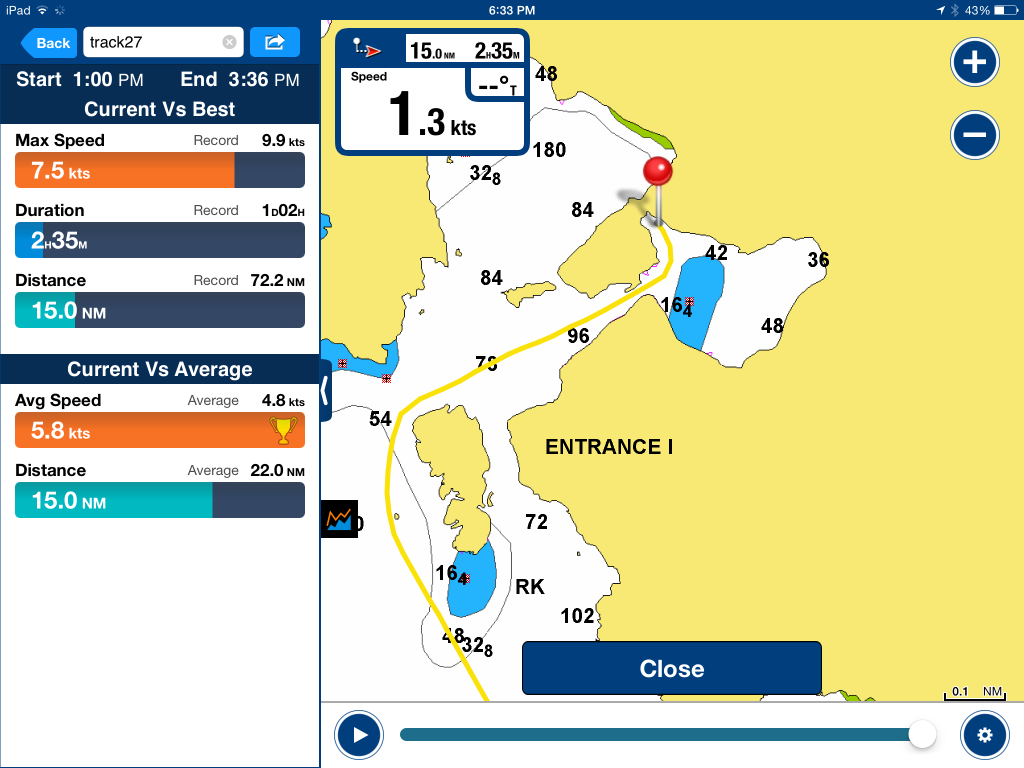 August 14     47° 48.730N   84° 55.685W     785.1 Nautical Miles traveled since June 27