You think this is going to be a joke, right? Silly you.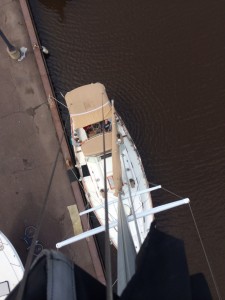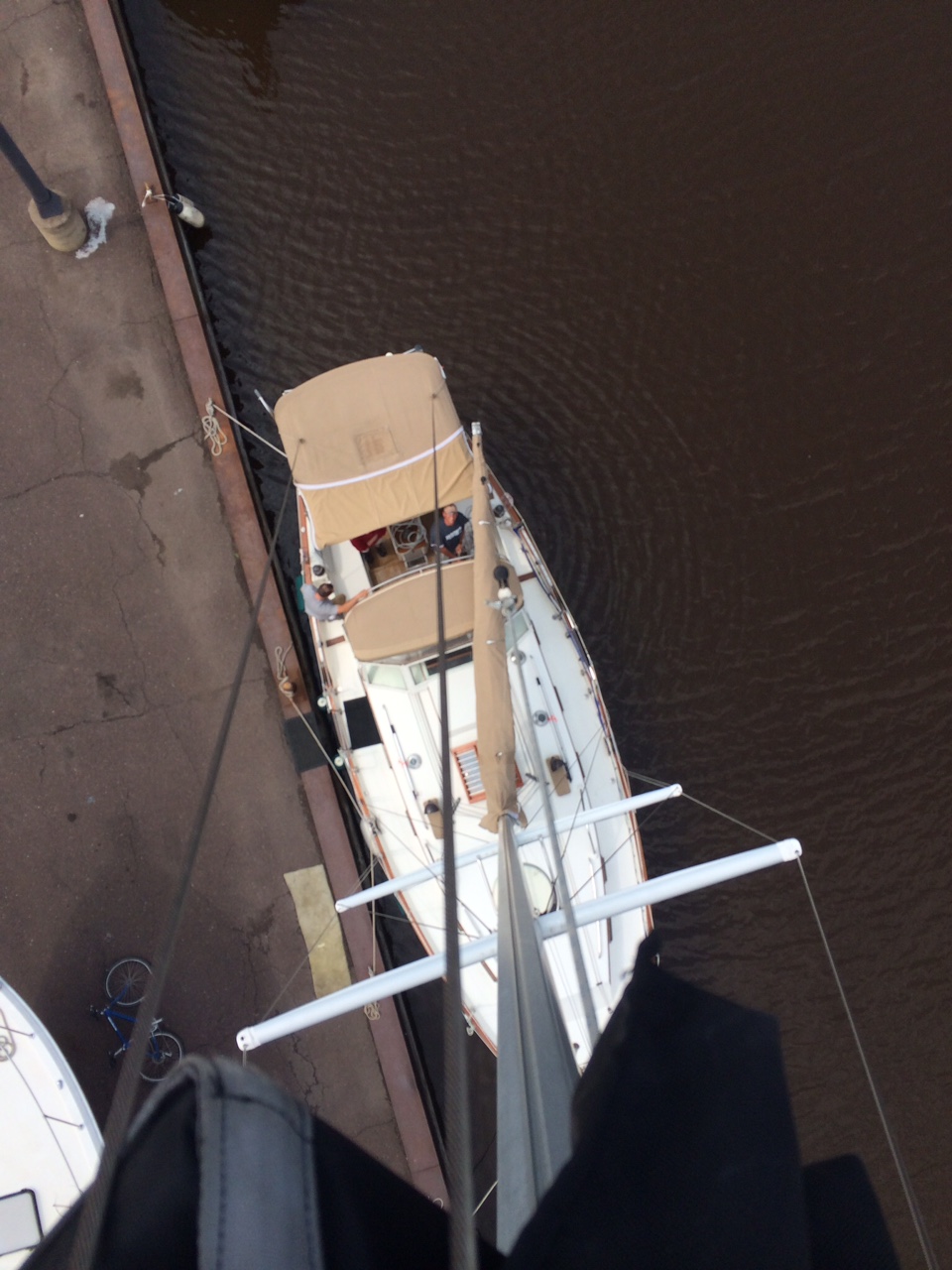 When we bought Gaviidae, I knew that we would be replacing many of the lights with energy saving LED lights (conserving all energy is key when you're at anchor). I ordered a new mast light with the help of Jeff at MarineBeam. When we finally got around to having it installed I had forgotten a key detail about the light bulb I ordered. First trip up the mast, the marina hand could not get the cover off the light.
Second trip he brought additional tools but once installed the light bulb did not work. So the old light was put back in and we took the light to the Annapolis Boat Show for Jeff to check it out. He puts his tester on it and it worked instantly. The detail I had forgotten was that I had ordered an auto-on/auto-off bulb so it would come on automatically at dusk. Head slap!
As with many things with boats, you get involved with other projects and this one got pushed to the back burner until the following summer when the boat was at Barker's Island Marina. This time the fearless Tommy went up the mast – but he also could not get the light to work. Back down and into the shop for further testing – if the light was covered, it came on without a problem. So one more trip up the mast!
Now Tommy has a thing about taking selfies everytime he goes up a mast so after he took his selfie, he also took a picture of Gaviidae from above. Now I just have to get the courage to take a ride to the top!
And yes, this time the light bulb worked!