Being a nomad requires you to be flexible and go with the flow whenever possible. I'm sure that some of you find it amusing that I could live like this – since I have a tendency to keep things organized as best I can – keeping my ducks in a row. But my early childhood was spent moving as my Airforce (RCAF) father got transferred from one place to another. We also took amazing road trips that were never rushed and included frequent stops to explore. I learned very early that it was all about the "journey" and not the destination – I will forever be thankful for parents instilling a sense of adventure with each family trip.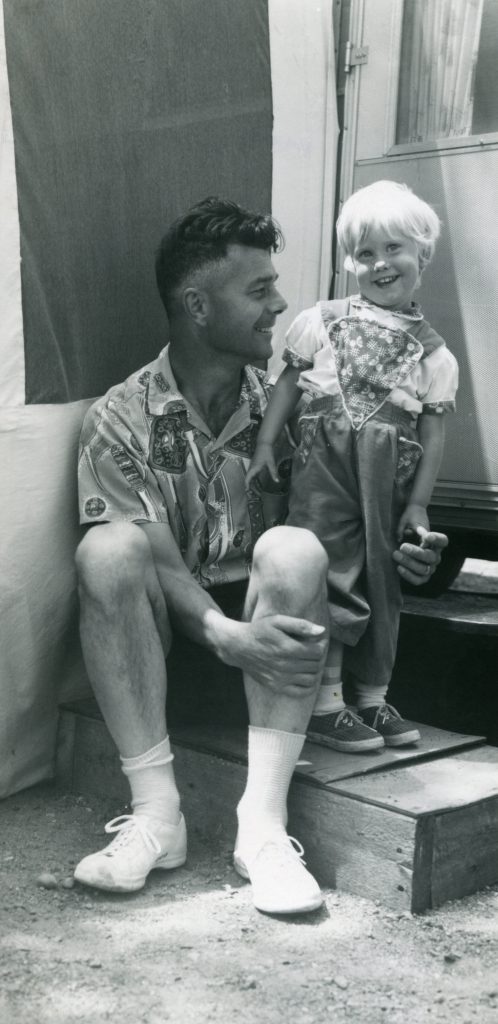 My Dad had this round Cavendish & Harvey candy tin that he referred to as the "fun money jar" – he put all his spare change in that tin and somehow it never managed to be empty even when he had to pay for all six of us to go into some marvelous place like Prairie Dog Town or Craters of the Moon National Park. Whenever he shook the tin, there was always money in it!
House and Pet Sitting 101
We decided to stay within a few hours of Goderich Ontario for most of this winter season while Gaviidae was back at the factory for updates. Our logic being that it would be easier to stop in to see progress and for Mike Gozzard to explain what was going on with the boat face-to-face. While we looked into renting a house in the area, I also looked into house and pet sitting options. I found a number of opportunities that met our requirements through a variety of services like Trustedhousesitters.com. There are numerous other services and they all have a common goal of connecting homeowners with sitters.
Wanderings
We are now at our second house/pet sit for the season. Our first sit was near Port Dover, Ontario, from mid-October to early November and included 10 horses, 3 dogs, and 3 cats. Sounds like a lot doesn't it? In reality, it was pretty easy. The horses were all out in pastures or corrals with huge 800 lb. hay bales,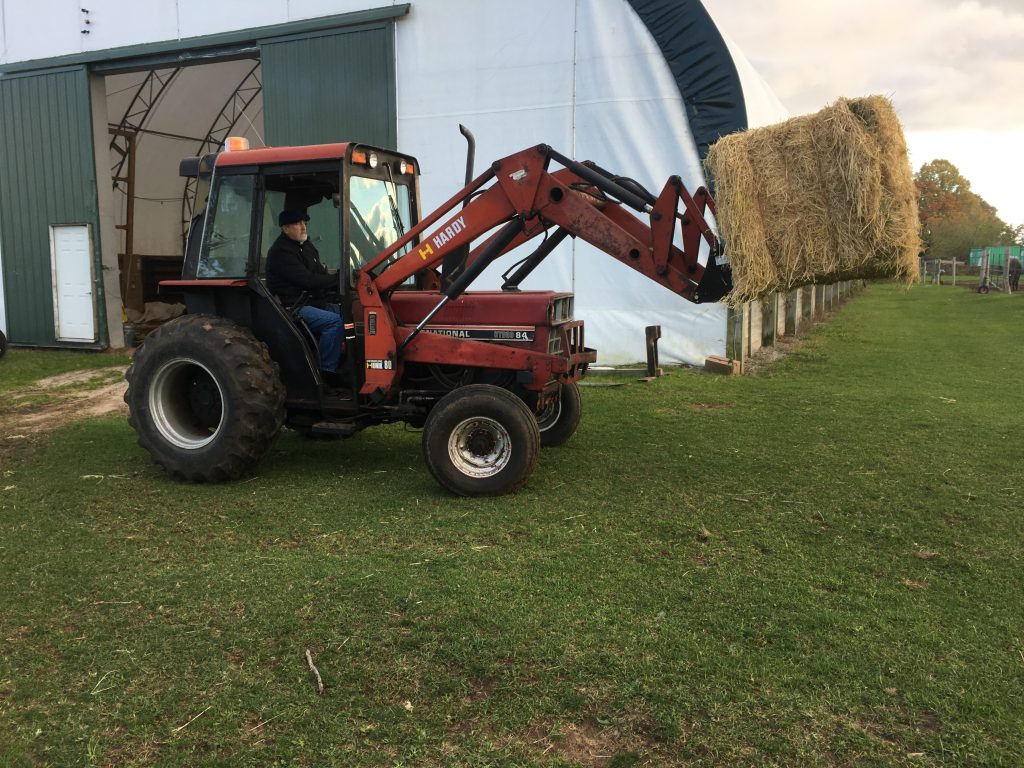 the cats lived in the barn, and the dogs, well the dogs were just flat-out crazy. But they were also self-feeding and our assignment was to just spend time with them.
Cats and Dogs, Dogs and Cats
The standard Poodle named Stella, demanded that you pay attention to her first and admire her beauty. She would insert herself at the front of the pack and stay there until you gave her a few pats and then she prance her royal self to the recliner where she would watch over her subjects with an aloof air. Next in line was Quinn, a jet-black Woodle (cross between a Wheaton Terrier and a Poodle) who, at the age of two, was indeed at the height of the terrible twos. Last of the pack was JR, an adorable Jack Russell who would play fetch until he dropped and then sit on your lap for hours at a time.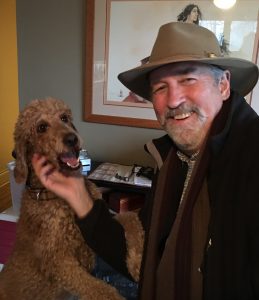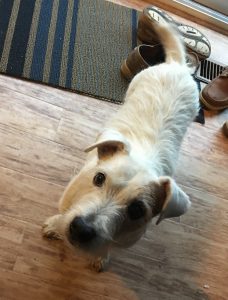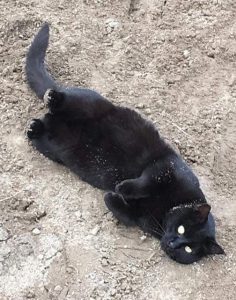 The cats– Tabs, Mr. T, and Moween (I have no idea how to spell her name) — were much friendlier than I expected from barn cats and I got my daily fix of snuggles between Tabs and Moween. The homeowners only half-jokingly threatened to search our vehicle right before we left to ensure that I had not tucked Moween into the back somewhere.
Twinky the Escape Artist
And then there were the horses. The Gang of Four ruled the front pasture – click here if you'd like to see them in action. In the next paddock were four more horses, which included Twinky, the escape artist. Yes – Escape.
I went out onto the deck of the guesthouse one evening and heard a horse whinny. It was well after dark and I'd not heard any of the horses make any of the usual neigh-whinny calls. I grabbed a big flashlight and directed the light into the paddocks and down the fence line. At first I thought my eyes were deceiving me but then I realized we had a horse running along the fence in the neighboring field! I hauled ass over to the main house to get Dan, who was keeping company with the dogs. While he ran to the barn to get a halter, I went around the fenceline to the horse with my fingers crossed that she didn't bolt and run away. We got lucky and she allowed me to slip the halter over her head. Dan was not so lucky; he got zapped by the electric fence in the process. I didn't ask where – but he was not a happy camper.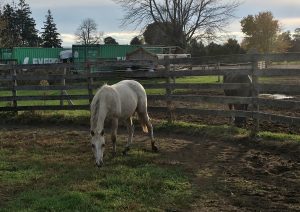 With Twinky tucked away in the barn, we closed off access to the outer pasture and called it a night. The next morning we let Twinky back out with her buddies–much to her relief. A short while later I looked out and saw Ms. Twinky inside the fenceline but in the wrong pasture! Seems she has a talent for going under fences. Needless to say she spent the rest of our stay in detention — a training ring secured by six-foot railings. And Dan and I got to re-acquaint ourselves with fence-mending!
But all-in-all it was great adventure. We loved the critters and we got to explore an area of Ontario that we had not been to before.
Maryland
Our second housesit for the season was in a small town in western Maryland. This time we had two dogs and two cats. Everything was going pretty well until I noticed a few feathers on the floor in the living room one morning. I thought they had come out of a down pillow but I couldn't find a pillow with any tears. I headed upstairs to the master bedroom to find the entire floor covered with bird feathers. And then I found the bird remains on the floor of the bathroom. Got that cleaned up but a few days later one of the dogs came in with what I thought was one of their stuffed toys. Ah no. Dead squirrel. I made Dan remove it from the premises. Pets with presents – it was getting close to the holiday season after all.
Our adventures continue with time exploring the areas that we are in, meeting new people, and getting to know a crazy assortment of critters. All is good for the crew of Gaviidae!